Builder of world's longest plane to start production in Yorkshire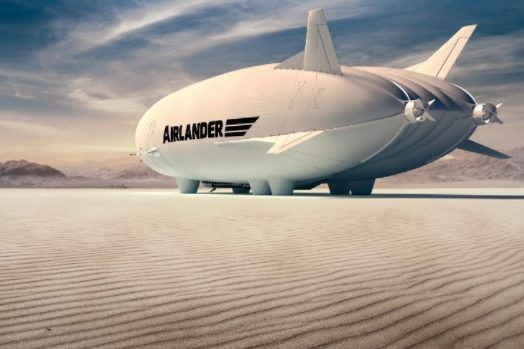 Hybrid Air Vehicles, (HAV), the company behind the world's longest aircraft, has announced plans to start production at a new site in Yorkshire.
The Bedford-based company says it has worked with the South Yorkshire Mayoral Combined Authority (SYMCA), Doncaster Council and other local and national stakeholders on a proposal to establish its Airlander 10 production line within a new aerospace manufacturing cluster to the South Yorkshire region.
A HAV spokesperson added, "As the Airlander 10 program nears launch, we need to identify a suitable location for the facilities that will allow us to deliver a minimum of 12 type-certified aircraft to market per year.
"South Yorkshire presents an ideal combination of strategic vision, educational and research institutions, potential partners (and current partners 2Excel Aviation and the Advanced Manufacturing Research Centre) and physical location.
"Together, HAV and SYMCA and these other organizations have built a strong relationship and we look forward to continuing our work to establish Airlander 10's production home in South Yorkshire.
"At this time, we are unable to discuss specific details of our facility location or possible launch date.
"We expect to make additional announcements about our developing relationship in South Yorkshire over the coming weeks."
The Airlander 10 craft, when built, will be approximately 320 feet long.
The previous HAV prototype, which was 302ft long and cost £32million, completed six successful test flights between 2016 and 2017.