Candy maker Brach's presents Funfetti candy canes in major affront to Christmas cheer | Flavor | San Antonio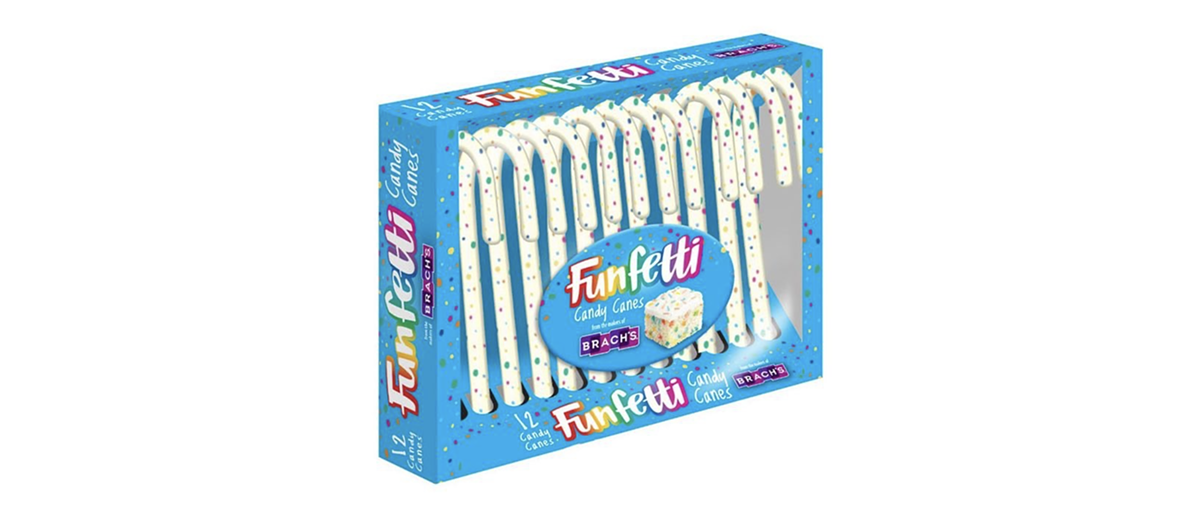 Forget everything the Fox News hosts are hyperventilating right now. It's the real war at Christmas.
Candy maker Brach's broke Christmas tradition with a smelly twist on the beloved and time-honored peppermint candy cane.
This week, the company launched Funfetti-branded canes that feature rainbow nuggets scattered throughout each candy. You know Funfetti cakes, don't you? The kind served at children's birthday parties with chalky, incredibly sweet pieces of color wrapped inside the mix. Yes. Gag.
Why Funfetti rods? We do not know. We just want it to stop.
What we do know is that this isn't Brach's first foray into naughty list-worthy cane flavors. Company owner Ferrara is also responsible for the Cherry Rainbow and SweeTARTS candy cane flavors from past Christmases.
Funfetti is certainly not an improvement. Humbug on that shit.