Chinese automaker BYD set to enter Thai market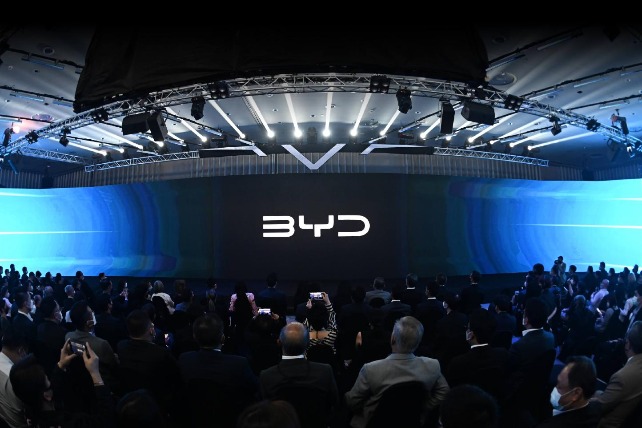 Chinese automaker BYD has announced its entry into the Thai auto market, planning to work with local new-energy vehicle dealer DREAM Automotive, the automaker said on its Weibo account on Tuesday.
The company plans to attend this year's International Automobile Expo in Thailand to showcase more vehicle models, BYD said.
BYD said it has sold more than 2.3 million new energy vehicles in more than 70 countries and regions as of August 9.
In July, sales of new cars reached 162,530 units, an increase of 183.2 percent year on year, and new energy vehicles sold 162,214 units, jumping 184.7 percent year on year, a declared BYD.
Thailand's electric vehicle market has seen explosive growth in recent years, with nearly 30 global automakers entering the country's market and 100,000 people finding employment in the industry.
By 2030, electric vehicle production will account for about 30 percent of Thailand's total automobile output, which will encourage the country to become an important center of the new energy vehicle market in Southeast Asia, the official said. Caijing economic news website.