State Roundup: B'more Targets 'Ghost Gun' Kit Maker; The hopes of democratic government are pinned on fossil fuels; 20 State House primaries to watch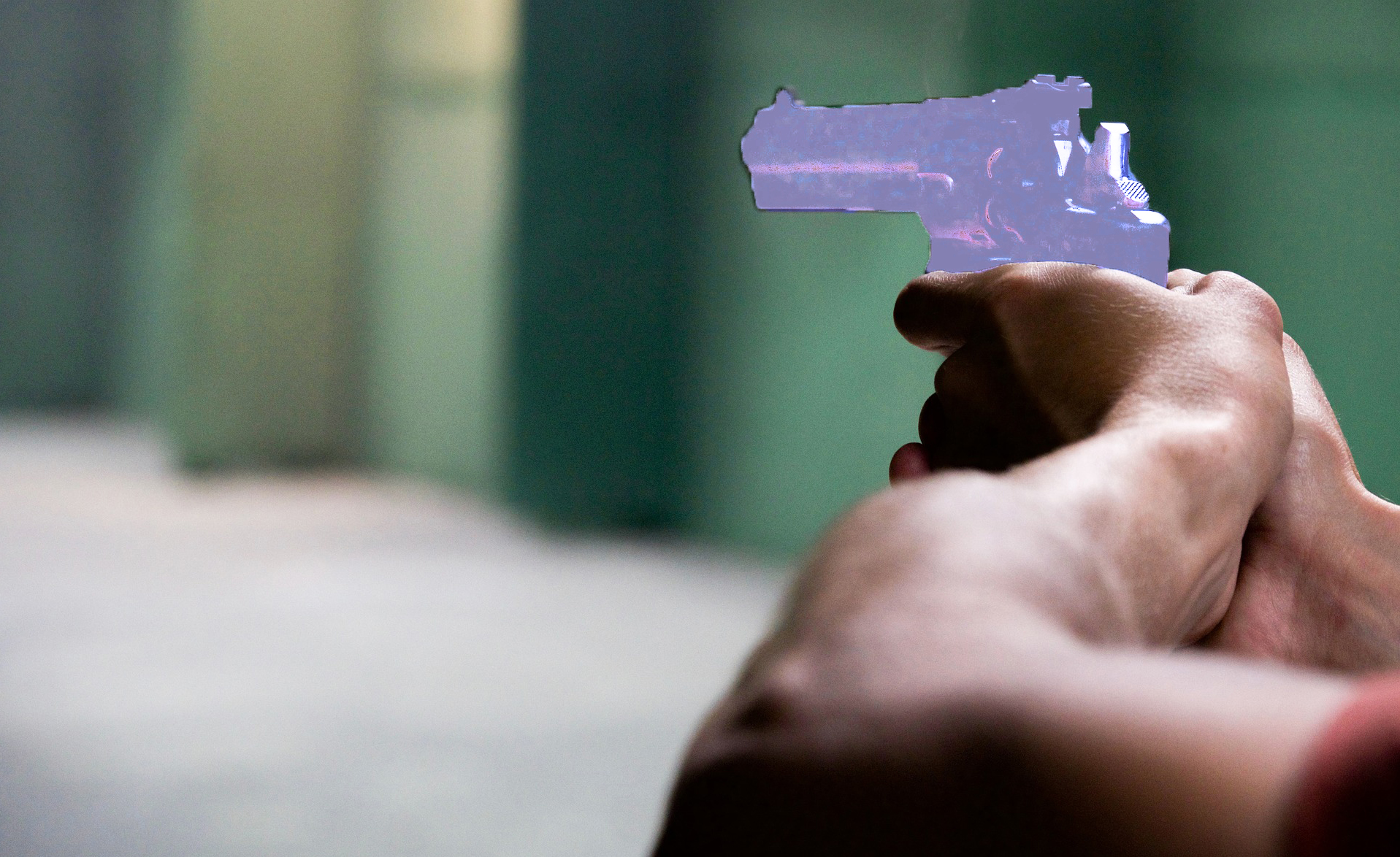 MAYOR OF B'MORE TELLS CITY TO SUE 'GHOST GUN' KIT MAKER: Baltimore Mayor Brandon M. Scott said Tuesday the city plans to sue Polymer80, one of the nation's largest makers of "ghost gun" kits — untraceable firearms that have proliferated on the streets of the city and contributed to an outbreak of violence. Ovetta Wiggins/The Washington Post.
DEM GOV CANDIDATES RETURN FASTER FOSSIL FUEL DISPLACEMENT: Most Democratic gubernatorial candidates say they support accelerating Maryland's transition away from fossil fuels, and some say they are open to using more controversial renewable energy sources such as electricity. nuclear energy and biogas derived from animal waste on farms to achieve these goals. Elizabeth Shwe/Maryland Matters.
20 PRIMARY DELEGATES TO WATCH: Few House of Delegates districts will be competitive in the fall, even with Republicans facing strong tailwinds. Which means most of the action, and most of the clues about how the House will be different next year, will take place in the July 19 primaries. Starting with House District 3 in Frederick, here are the 20 primaries to watch. Josh Kurtz/Maryland Matters.
MONITOR'S HOPES ENGAGE EQUITY EFFORTS: Maryland's Democratic candidates for comptroller pledged Tuesday night to undertake efforts to bring racial and social equity to Maryland's tax system and state contracts, but they differed on the office's recent legislative reforms. Both Democratic candidates would make history if elected: Bowie Mayor Tim Adams would be the state's first black comptroller and the first paraplegic to hold office statewide in Maryland; Baltimore City Del. Brooke E. Lierman would be the state's first female Comptroller. Danielle Gaines/Maryland Matters.
GANSLER YOU HAVE 1,000 MORE POLICE STATEWIDE: A Democratic gubernatorial candidate promises to hire 1,000 new police officers and install 10,000 streetlights as part of an effort to reduce crime in Baltimore and across the state. Doug Gansler made these promises as part of a multifaceted approach to fighting crime. Bryan Sears / The Daily Record.
While his "Safe Maryland" plan is statewide, Baltimore's recent high-profile crime problems loomed large. Gansler, the former attorney general of Maryland, focused on the city as he held a press conference outside Baltimore City Hall. Tim Swift and Mikenzie Frost/WBFF-News.
POLITICAL NOTES: MOORE & MORE IN RACES FOR GOVERNOR: Democratic gubernatorial candidate Wes Moore likes to say he's showing "Moore-mentum" as he racks up endorsements from top political leaders and interest groups. Now he's getting a boost from one of America's biggest celebrities: Oprah Winfrey is coming to town, virtually, to help Moore fundraise. In a new digital ad, former Maryland Commerce Secretary Kelly Schulz, a Republican gubernatorial candidate, dipped into two of her main campaign themes on Tuesday — tackling crime and her principal's record. GOP opponent, Del. Dan Cox. Josh Kurtz and Bruce DePuyt/Maryland Matters.
ENVIRONMENTAL REQUIREMENTS SUSPEND CUMBERLAND PARK PLAN: Advocates of a proposed river park project at Canal Place in Cumberland may have to seek other sources of funding if federal and state environmental conditions are not met, officials say. The proposed $20 million project includes the installation of a moderate whitewater course on the Potomac River behind Canal Place along with canoe and kayak docks and walking trails. A key feature would include removing the dam under the blue bridge connecting Cumberland and Ridgeley, W.Va. Greg Larry/The Cumberland Times News.
EPISCOPAL DIOCESE AWARDS REPAIR GRANTS: The Episcopal Diocese of Maryland has awarded $175,000 in grants to community organizations from a fund created to redress systemic racism and slavery. Six organizations doing the work of "restoring African American and Black communities" have been selected to receive funds through the inaugural reparations process, media reported. The Associated Press.
PG RESIDENTS HOPE TO SLOW DOWN POLICE REVIEW OF PROPOSALS: As a state-imposed July 1 deadline approaches for Maryland courts to approve police accountability measures, some residents of Prince George's County have urged the county council to slow down the process. After hearing from more than a dozen residents, community leaders and activists, the council agreed on Tuesday to wait another six days to consider the proposals. William Ford/The Washington Informer.
ARPA FUNDS CONTROLLED BY THE MAYOR OF B'MORE COUNCIL EYES: Baltimore City Council members kicked off a week of budget hearings on Tuesday with inquiries about the city's U.S. bailout spending, a topic the group has repeatedly considered. The $641 million allocation, received from the federal government for coronavirus relief, is controlled by Mayor Brandon Scott rather than the city's legislative arm. But this power imbalance did little to discourage council members' interest in the funds. Emily Opilo/The Baltimore Sun.
ARUNDEL EXTEND FOOD PROGRAM TO STUDENTS IN SUMMER: Following the expiration of a federal summer food assistance program launched during the pandemic, Anne Arundel County will spend $1.5 million to continue the program this summer as students are out of school and the free school meals program becomes less accessible. Dana Munro/The Capital Gazette.
HOGAN VETOE GIVING STUDENT MEMBERS VOTE ON BA COED BOARD BUDGET: Gov. Larry Hogan vetoed legislation Friday that would have given the student member of the Baltimore County School Board the power to vote on the school system's $2.4 billion budget. "Student council members play a valuable role in the process, but this bill goes too far in proposing to include these members in matters relating to capital and operating budgets," Hogan said in a written statement. . John Lee/WYPR-FM.
B'MORE FAMILIES QUESTION EARLY CLOSURE AS TIMES GO UP: Temperatures burned well into the 90s. This heat blast is impacting everyday life, including education. On Tuesday, 31 public schools in the city of Baltimore closed early because they lacked air conditioning. There are still 15 days left in the school year and families say something needs to be done about the AC dilemma. NEWS from Nordea Lewis/WMAR-TV.
KKK IMAGES PUBLISHED ON MO CO SCHOOL WEBSITE, DENOUNCED BY LEADERS: Online search results images for a Montgomery County high school were briefly updated with Ku Klux Klan photos this week, prompting school leaders to speak out against hate speech of any kind. Nicole Asbury/The Washington Post.