The charging station manufacturer will create 500 jobs in Tennessee with its first factory in the United States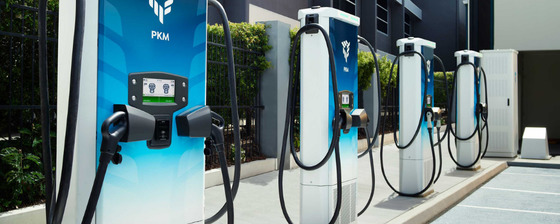 Welcome to Thomas Insights – every day we post the latest news and analysis to keep our readers up to date with what's happening in the industry. Sign up here to get the day's top stories straight to your inbox.
A global maker of electric vehicle charging stations will establish its first U.S. production facility in suburban Nashville, state and local officials have announced.
Tritium expects its new plant in Lebanon, Tennessee to create more than 500 jobs over the next five years, which would more than double its current workforce at its facilities in Australia, the United States, Europe and Asia.
The plant will produce the Australian company's modular DC fast chargers, including its 75 kilowatt RTM and 150 kilowatt PKM150 models. The site will include up to six production lines and will be able to manufacture 10,000 chargers per year. At full capacity, the facility could produce some 30,000 chargers per year.
Tritium CEO Jane Hunter said in the announcement that the new plant is part of the company's push "toward global growth in support of the electric mobility industry." Officials expect production to begin in the third quarter of this year.
"With the help of hard-working Tennessee residents, we plan to double or even triple our loader production capacity to expand distribution of our products across the United States," Hunter said in a statement.
Image credit: Tritium
Munitions maker plans $100 million factory in northeast Texas
Next story »
More trade and industry