WSOP Champion Joe Cada Sponsors Epic Last Longer Contest During Millionaire Maker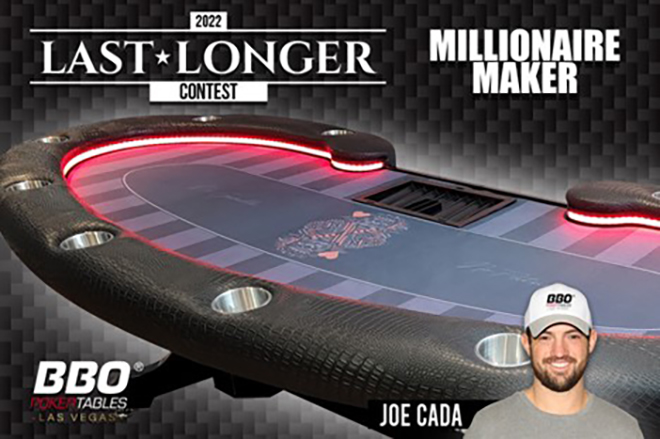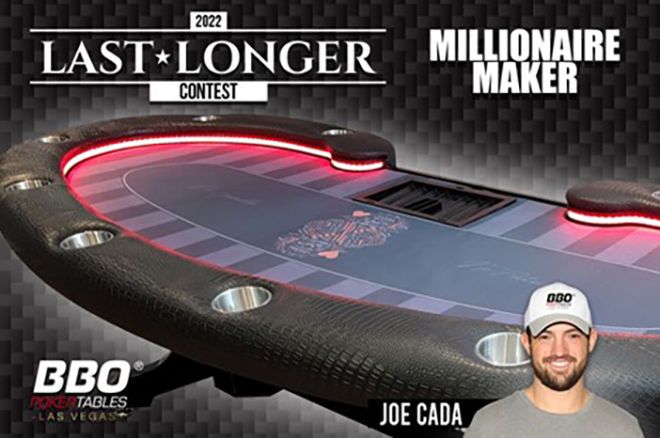 The youngest WSOP Main Event champion, Joe Cadais sponsoring a Last Longer competition this year Millionaire Maker (Event 37) at Bally's. Joe will be offering his exclusive Signature Line poker table designed in conjunction with BBO Poker Tables, the leader in high-end poker tables.
"The Millionaire Maker is the event that brings players together from all over the world to try to change their lives and I remember having the same dream," says Cada.
The stunning Signature Line poker table from Cada by BBO is designed by the Champion himself to encompass his legendary run at the WSOP and is a magnificent centerpiece to any poker room.
Winning is simple and absolutely free, just go to BBO Poker Tables to register if you play in the Millionaire Maker and the player who lasts the longest automatically wins the table!
Similar Last Longer BBO poker table contests will be held for the Colossus and Main eventrespectively, so be sure to register for your events!
About BBO Poker Tables
Founded in 2006, BBO Poker Tables delights poker players with superb poker tables delivered straight to their games. You can easily design your own one-of-a-kind table and enjoy free shipping on their website.
recommended for you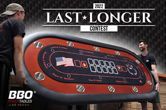 WSOP Champs Cada and Gold offer exclusive poker tables